Other sites holding


Investment Maps of Regions
We have comprised best practices of creating Investment maps of territories and offer you an optimal variant of creating an Investment map of your region. The investment map visualizes investment opportunities of a region and, in fact, is its calling cart.
The project of developing an Investment map of a region includes the following kinds of works:
Development of an interactive presentational map, with geographical background;
Developing design of Investment map interface, provision of the resource with information;
Development of presentations and 3D-models for the Investment map.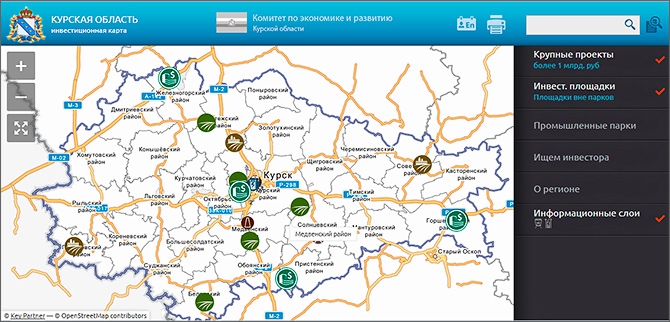 Interactive Investment map of Kursk Region
Site of the map:
kursk.landomap.ru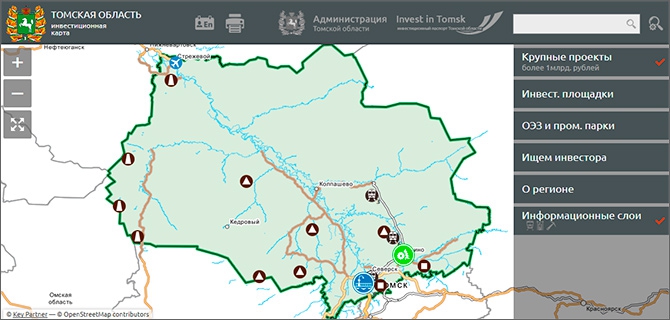 Interactive Investment map of Tomsk Region
Site of the map:
tomsk.landomap.ru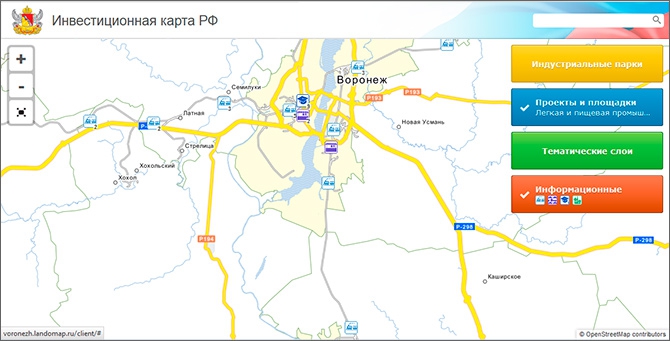 Interactive Investment map of Voronezh Region
Site of the map:
voronezh.landomap.ru