Other sites holding


Automated system of real estate monitoring and management «Business Cadaster»
Project web-site: business-cadastr.ru
The system can be used for automating real estate management in the organization. "Business Cadaster" is designed for both commercial companies having a significant number of rooms, buildings and land plots and state and municipal authorities that need to organize record-keeping and management of real estate in the occupied territory.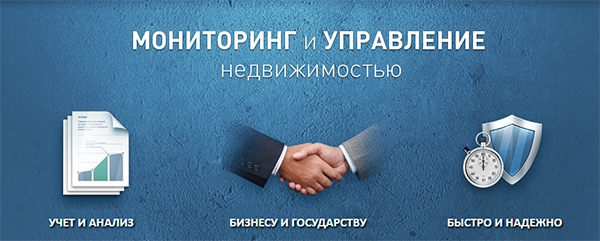 The system is available in several configurations. At the moment there is access to a configuration designed for gathering information on real estate market during cadaster evaluation. The system is distributed according to the SAAS principle.
An example of working with the program:

Registration and analysis:
Our multifunctional and easy to manage system automates gathering and processing of real estate objects. "Business Cadaster" automates processes of work with all kinds of real estate objects.
For business and state's needs:
"Business Cadaster" is perfect both for business and public authorities. We have everything for making management of real estate objects and their characteristics convenient.
Fast and reliable:
Thanks to SAAS – technologies you can be sure of reliability and effectiveness of the system. "Business Cadaster" will save your time and money.